Lecture: Cultivating Moments of Possibility in Palestine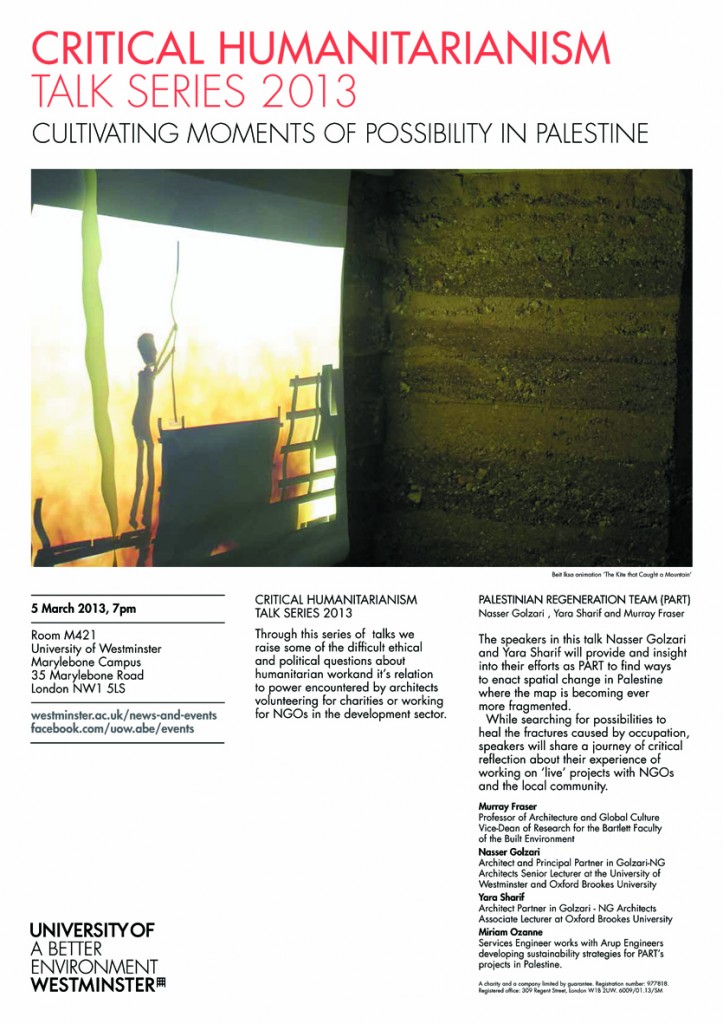 As part of the Critical Humanitarianism Series at the University of Westminster, The Palestine Regeneration Team (PART: Murray Fraser, Nasser Golzari, Miriam Ozanne and Yara Sharif) will provide insight into their efforts to find ways to enact spatial change in Palestine where the map is becoming ever more fragmented. While searching for possibilities  to heal the fractures caused by occupation, the speakers will share a journey of critical reflection about their experience of working on live projects with NGO's and the local community in this contested terrain.
5 March 2013, Room M421, University of Westminster, Marylebone Campus, 35 Marylebone Road, london NW1 5LS.