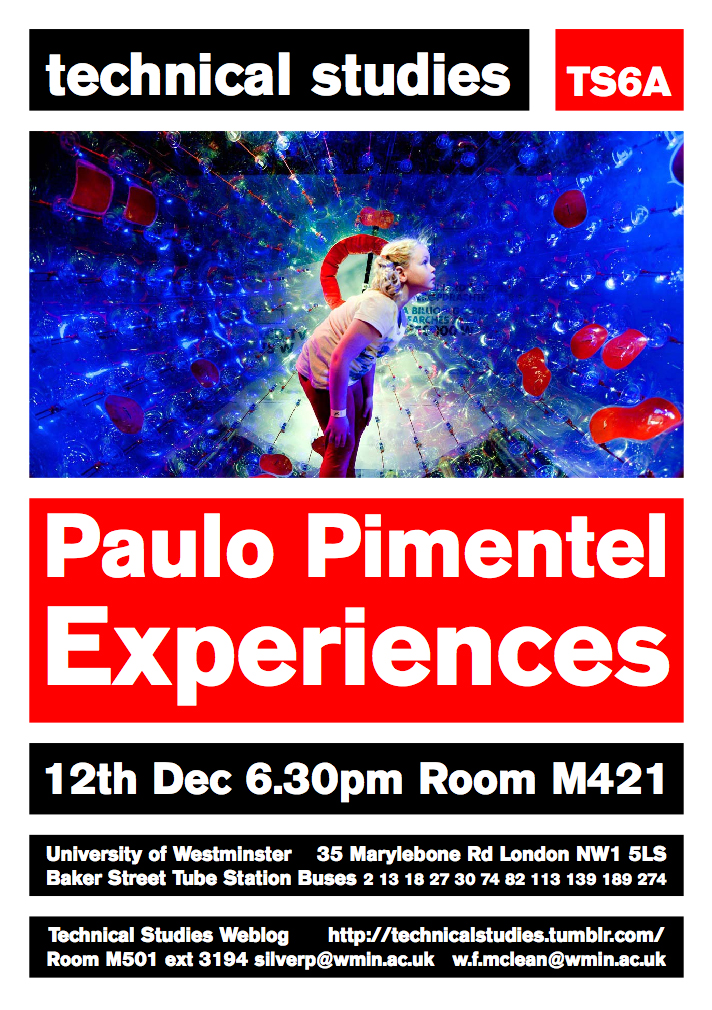 Paulo Pimentel  (Imagination)
Thursday 12th December, 6.30pm, Room M421 
Faculty of Architecture and the Built Environment
University of Westminster
Paulo 
is a Creative Director at Imagination, Europe's largest privately owned design and communication agency. He has spent over 15 years developing innovative solutions across a multitude of project and client types, focusing on brand experience and multi-disciplinary working. He has a breadth of experience working with brands such as Shell, Guinness, BT, Sky and Sony Ericsson as well as a variety of museums including The Natural History Museum in London and the National Museum of Qatar. As an experienced Architect, he is expert in the management of multi-stakeholder client groups and has worked extensively in a variety of sectors leading a number of large-scale projects for both public and private clients.
Paulo has worked in a 'traditional' architect's office, a multi disciplinary practice and now International Creative Consultancy (with in house contractors) – Imagination.
He will talk about the different models of practice and roles of the architect in each. He will discuss two or three case study 'current' projects from projects at Imagination, illustrating the benefits of their model of practice, describing the design process, as well as specific detail on interesting 'featured' technologies.
Will McLean / Pete Silver 
http://technicalstudies.tumblr.com/