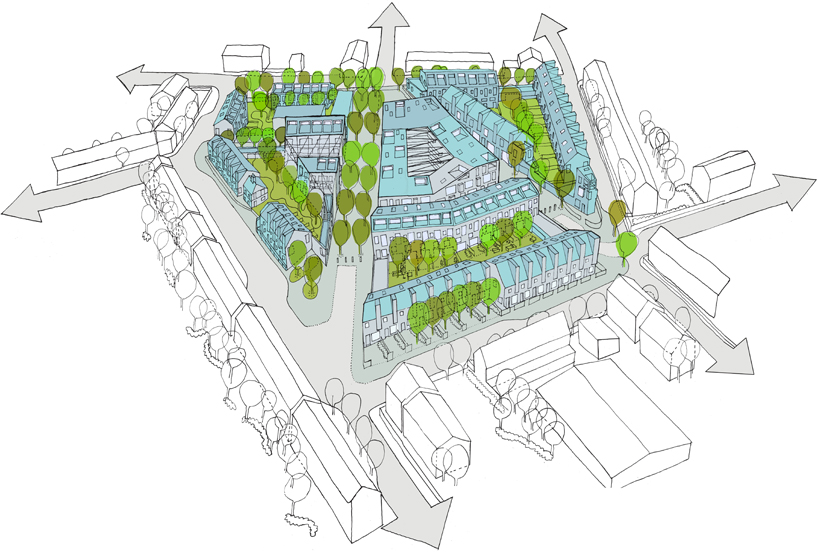 Claire Harper and James Perry were conceptual submissions winners of the Peabody 150 Homes for 150 Years Competition in 2012. Harper is a PHD student at the University of Westminster and Perry was a PG Dip Prof Practice (RIBA Part III) student in 2012, having completed his MA in Urban and Regional Planning a year earlier. Both graduated from Newcastle University in 2008.
To celebrate the Peabody's 150th Anniversary, the housing association launched an international competition to design 150 homes on a former hospital site in the east end of London.  The conceptual competition, run in parallel to the design competition highlighted the talent of practices that did not meet its pre-qualification criteria.
Perry and Harper's winning design takes the theme 'Room to Grow,' developing a series of typologies based around flexibility, adaptability and strategies for providing extra space.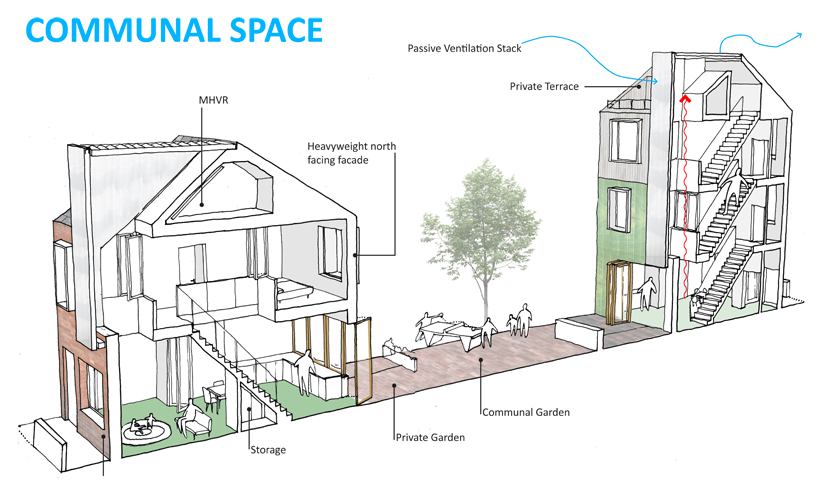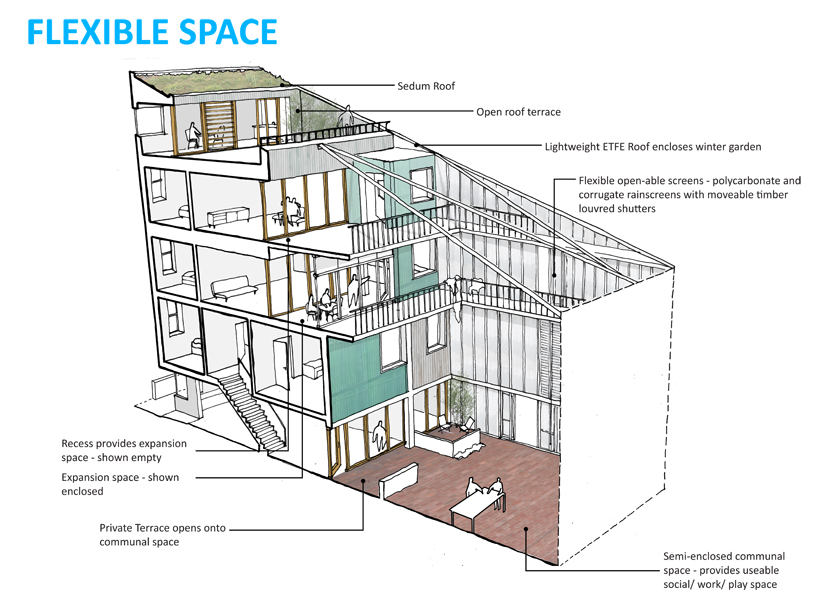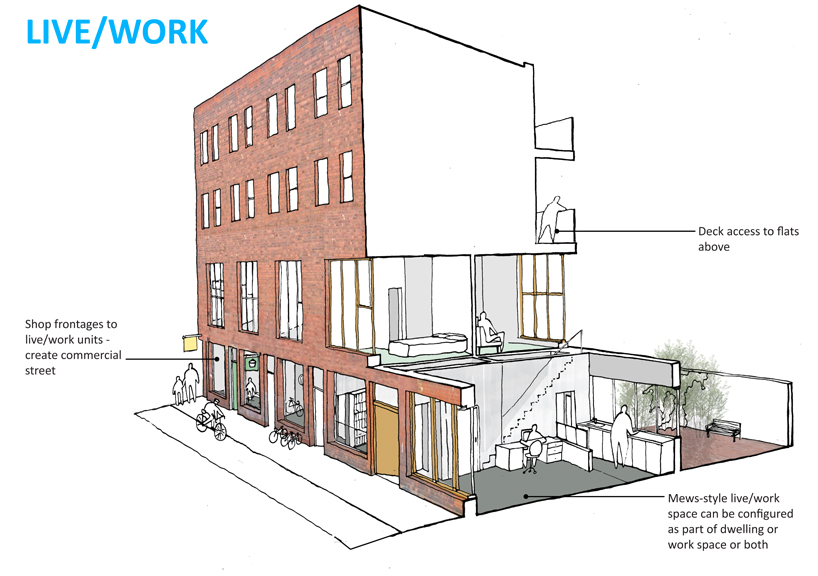 "It's great to be acknowledged and to have received such generosity from the Peabody Trust supporting young designers like ourselves," says James Perry. "The proposal was based on a series of design strategies to provide a little extra space on top of the bare minimum; which can have immense value – as a space for work, hobbies, socialising or expanding into.  It was a fantastic opportunity to explore and test ideas around housing design."
Their proposal takes its lead from the Peabody schemes of the early 20th century.  A robust outer façade encloses a softer, sociable heart, expressed in the contrast between the brick wall of row housing that defines the site edge and the composite of lightweight panels that make up the softer facades that face onto the shared communal spaces.  Communal spaces, gardens that expand the private gardens of the row houses and large, semi-enclosed courtyards for the flats provide essential 'room to grow'.  The courtyards that give access to the flats provide the space for residents to pursue personal endeavours, group projects, or to expand outside of the dwelling for a social gathering, otherwise curtailed by a shortage of space.  The architectural identity of the scheme is defined by the palette of materials; russet brick from the dismantled hospital buildings contrasted against a porous façade of timber prefabricated panels.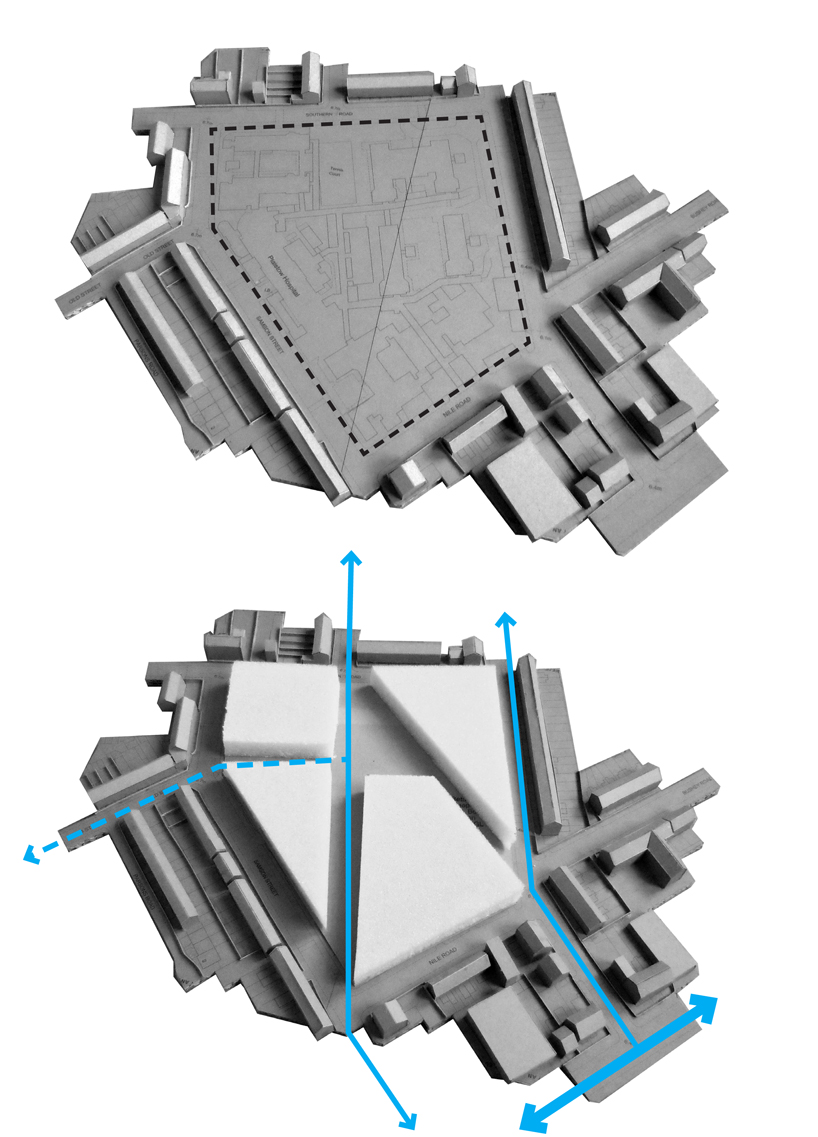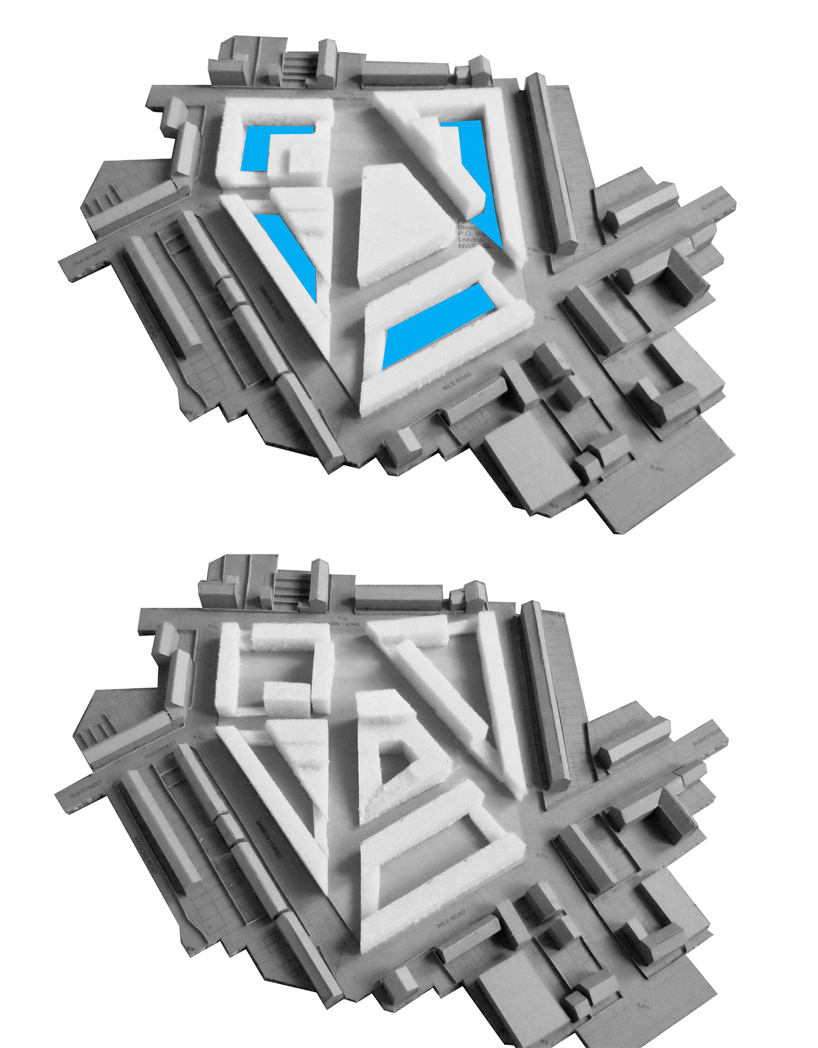 Press:
http://peabody150.org.uk/2012/05/winners-of-peabody-architectural-competition-announced/
http://www.bdonline.co.uk/news/pcko-wins-peabody-housing-contest/5036945.article
http://www.designboom.com/weblog/cat/30/view/21684/james-perry-claire-harper-room-to-grow.html