Studio as Book No 1
Architecture Energy Matter
Lindsay Bremner and Roberto Bottazzi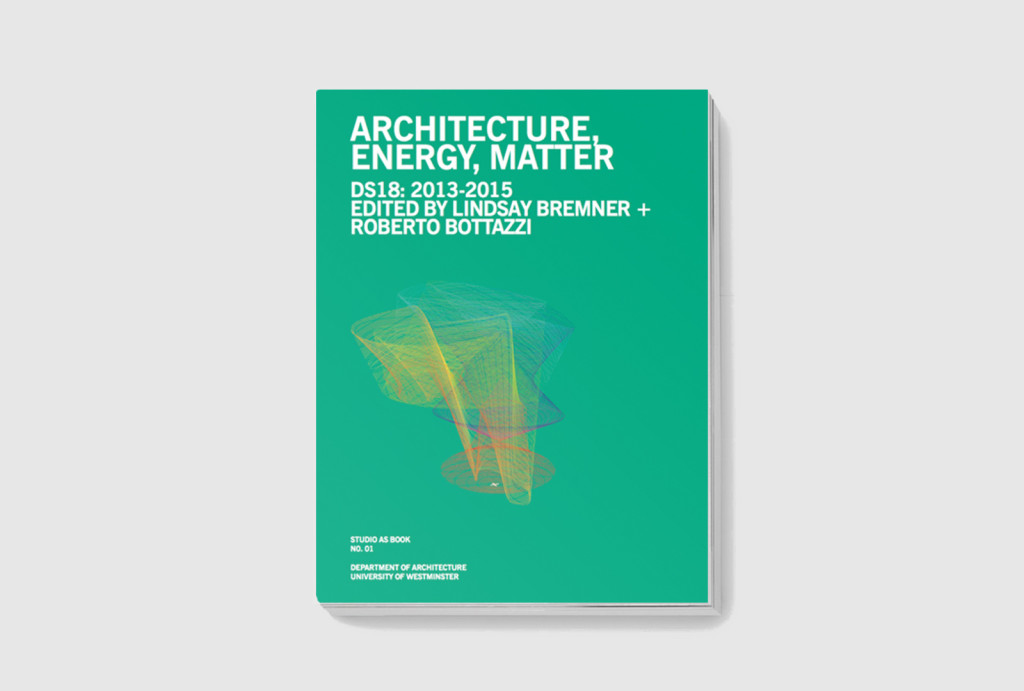 The Department of Architecture has initiated a new series of yearly publications that tender the extraordinary creative work undertaken in the Department of Architecture's design studios – in detail. The series includes undergraduate and graduate level work, and is intended to sit alongside the Open Exhibition and catalogue. Each book in the series covers the work of a single design studio over the course of at least two years.
The first book in the series, DS18: Architecture Energy Matter (Lindsay Bremner and Roberto Bottazzi) is now published and available on line. DS03: Dialogic Designs (Constance Lau) will follow later this year and DS11: The Intrinsic and Extrinsic City (Andrew Peckham and Dusan Decermic) and DS15: Here Comes Everybody (Kester Rattenbury and Sean Griffiths) will be published next year.  For further details go here.
The series will be launched at an event at the University of Westminster in October 2016.