Geoff Morrow (Structuremode)'Engineering, Pavilions, Research and Humanitarian projects'Thursday 6
th
 October, 6pm, Robin Evans Room (M416)
University of Westminster
Department of Architecture
35 Marylebone Road
London NW1 5LS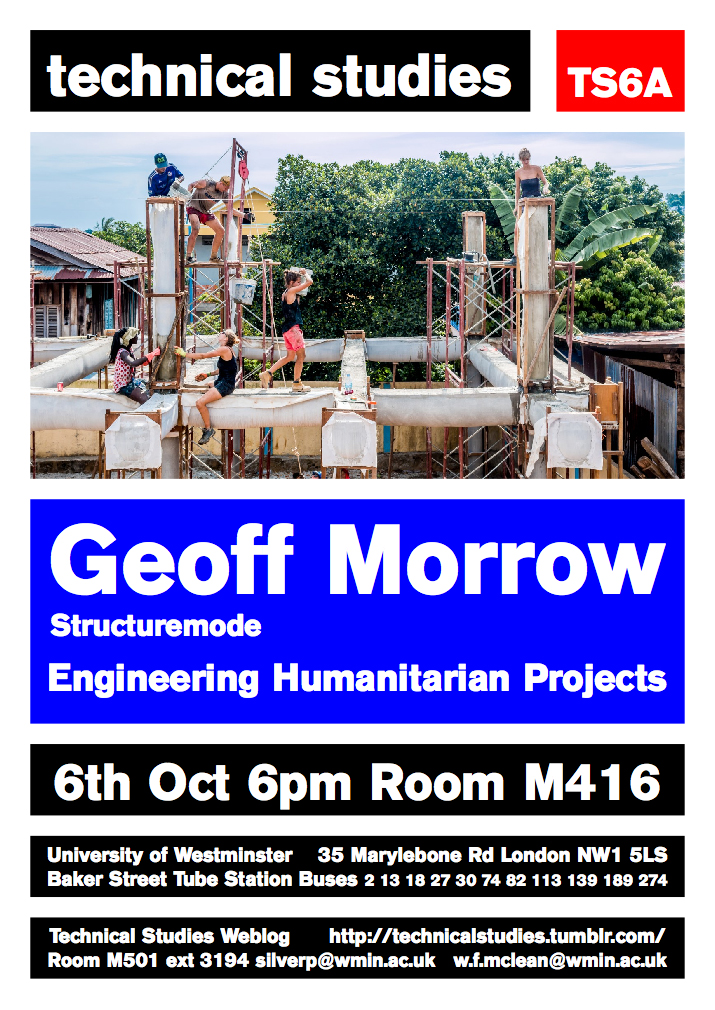 To launch the Technical Studies Thursday evening lecture series Geoff Morrow will discuss a series of recent humanitarian projects, pavilions and lightweight structures on which he has worked. Geoff is a structural engineer and the founder and director of StructureMode, established in 2007. Geoff is driven by his passion for beautiful design through an innovative and collaborative approach to structural engineering and materials. He has over 20 years' experience designing many types of bespoke buildings and structures.
In the last five year Geoff has led a number of humanitarian projects in partnership with Orkidstudio where the creative use of novel engineering strategies and local materials has created some exceptional projects including Fabric cast concrete for Bomnong L´Or Project, Cambodia (pictured) and a prototype for a Pop-up Cardboard Classroom for Nairobi.
Geoff lectures and tutors students in a number of architecture departments, most recently the Bartlett, Oxford Brookes University and here at the University of Westminster as a part of the Technical Studies team.
For details contact Will McLean
Technical Studies website
www.technicalstudies.tumblr.com