Exhibition
Technologies of Care: Thought, Cardboard and Silver Paint
Createch, University of Westminster, Marylebone Campus, Ambika P3. London
22 – 27 September 2023
Description (event/project) / Abstract (publication only): Unproductive work is sometimes called art, or waste. We don't call it that we call it care.
DWA's proposed new structure at the heart of the City of London is a cross between a museum and a university, its key function is to investigate technologies of care.
Such technologies are counter-creative, pointing away from capitalism's endless accumulation and constant change. Technologies of care look after things, nothing is art, nothing waste.
(with many thanks to Dr Alessandro Ayuso for letting us use his leap models)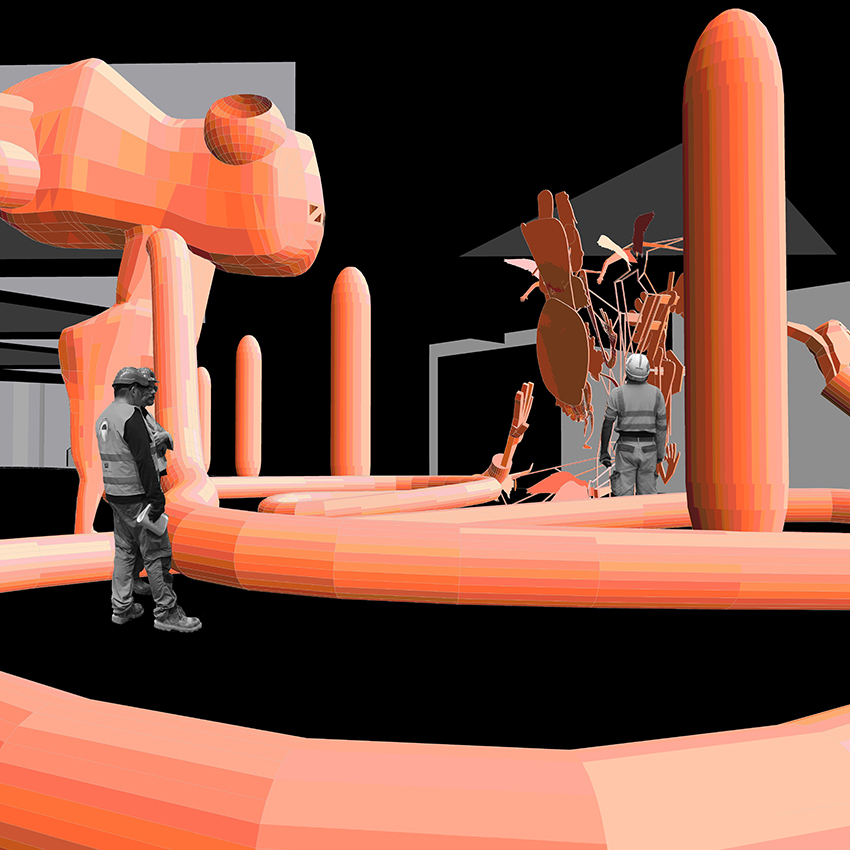 28/09/2023