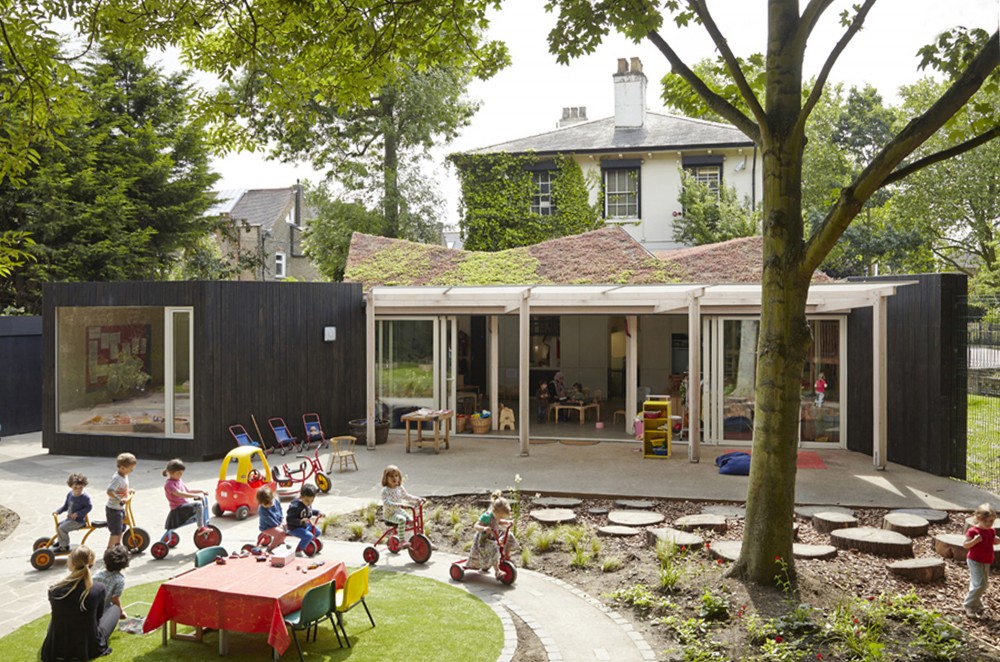 The RIBA has announced AY Architects' Montpelier Community Nursery as the 2013 Stephen Lawrence Prize winner.
Montpelier Community Nursery is a small building in Kentish Town, London designed for Camden Community Nurseries by Anthony Boulanger and Yeoryia Manolopoulou of AY Architects. Anthony Boulanger runs DS16 in the MArch programme at Westminster University. The project has wide reach as a model for participatory design processes in dense urban neighbourhoods, serving as an instrument of community building and urban regeneration.  Its design adopts responsible environmental strategies and promotes the idea of natural play by opening freely into a part-sheltered play area with a park beyond.  Daylight is brought into the building through strip windows located within the roof with a north-south orientation, spanning the floor plan diagonally.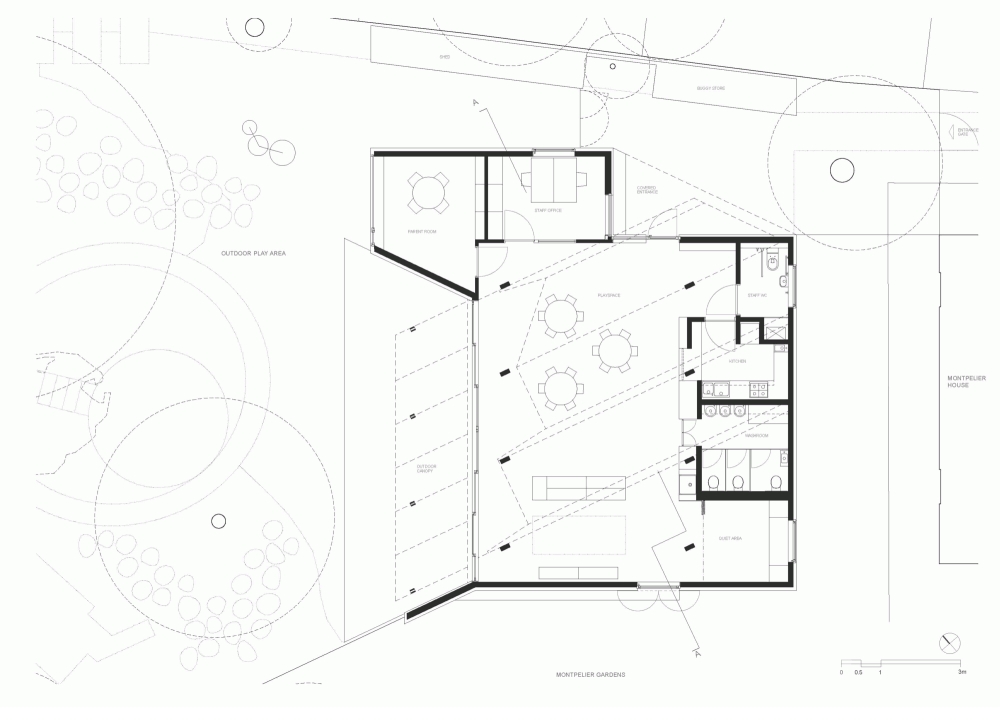 Deep overhangs allow passive solar heat gain during times of the year as needed, but block out high summer sun.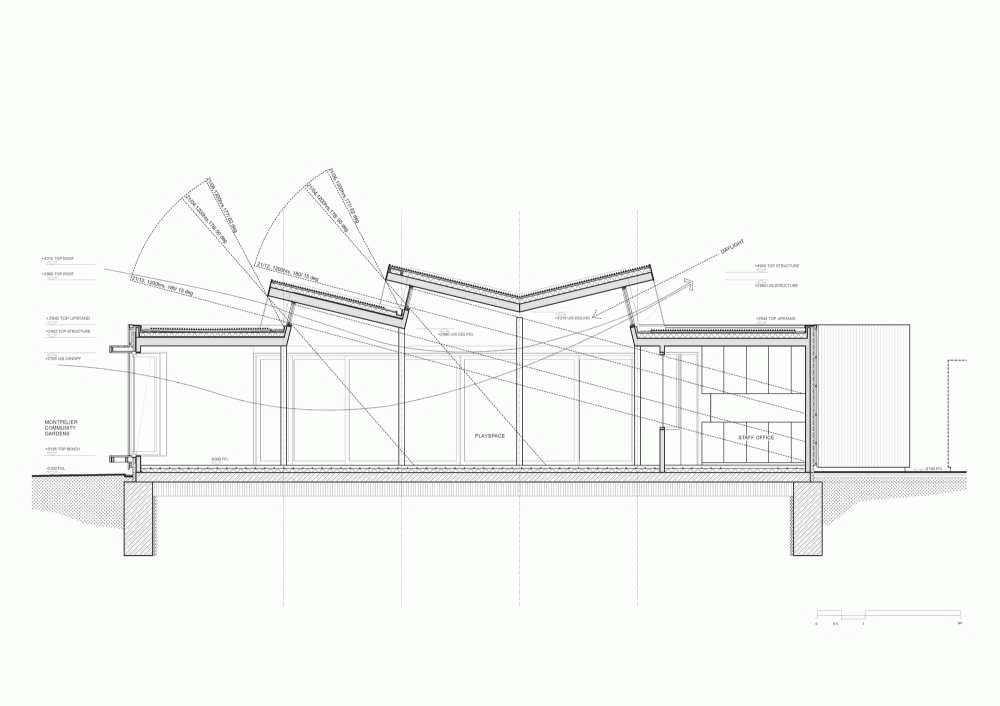 The superstructure is made of a pre-fabricated solid timber panel system, which facilitated an efficient building sequence.  The jury of the Stephen Lawrence Prize said this about the building:
The selection of materials is a key part of the scheme's success. The black stained Siberian larch sits inconspicuously in the tree-scape and contrasts with the white-washed internal woodwork allowing the playful objects to come to life. All the details were well controlled, from exposed conduits to the selection of nursery furniture and material finishes. Simple decisions made for an all-encompassing education experience: thoughtful pram stores and recessed entrances took some of the madness out of drop-off and pick-up times; the door on to the park allowed quiet surveillance; and there was a seamless link to the outer play area and garden.
The RIBA Stephen Lawrence Prize is funded by the Marco Goldschmied Foundation, and was set up in memory of the teenager who was setting out on the road to becoming an architect when he was murdered in 1993. The prize, which rewards the best examples of projects that have a construction budget of less than £1 million, is intended to encourage fresh talent working with smaller budgets.