The department is expanding its practice based research area.  It is not new at Westminster to consider practice as part of research, but it is an expanding area.  Peter Barber, Anthony Boulanger, Sean Griffiths, Andrei Martin, Gabby Shawcross, Filip Visnjic and Andrew Yau were all included in the 2014 REF return. In addition the practice Tonkin Liu have joined the teaching staff, and in 2013 were awarded a RIBA research grant to support the description of their Shell Lace work including an exhibition at the RIBA and a supporting publication.  In 2014 Guan Lee (teaching with Anthony Boulanger) was awarded an RIBA research grant in relation to the work he does at Grymsdyke Farm.  Practitioners Toby Burgess and Arthur Manou-Mani, also teaching on the MArch, have evolved a practice that has taken them and their students to the Burning Man Festival in Nevada with inventive temporary structures.
Sean Griffiths has the status of Professor in acknowledgement of his work in the practice FAT, recently disbanded but not before representing Britain with their installations at the Venice Biennale in the British Pavilion in 2014, and the much publicized Essex House for the artist Grayson Perry.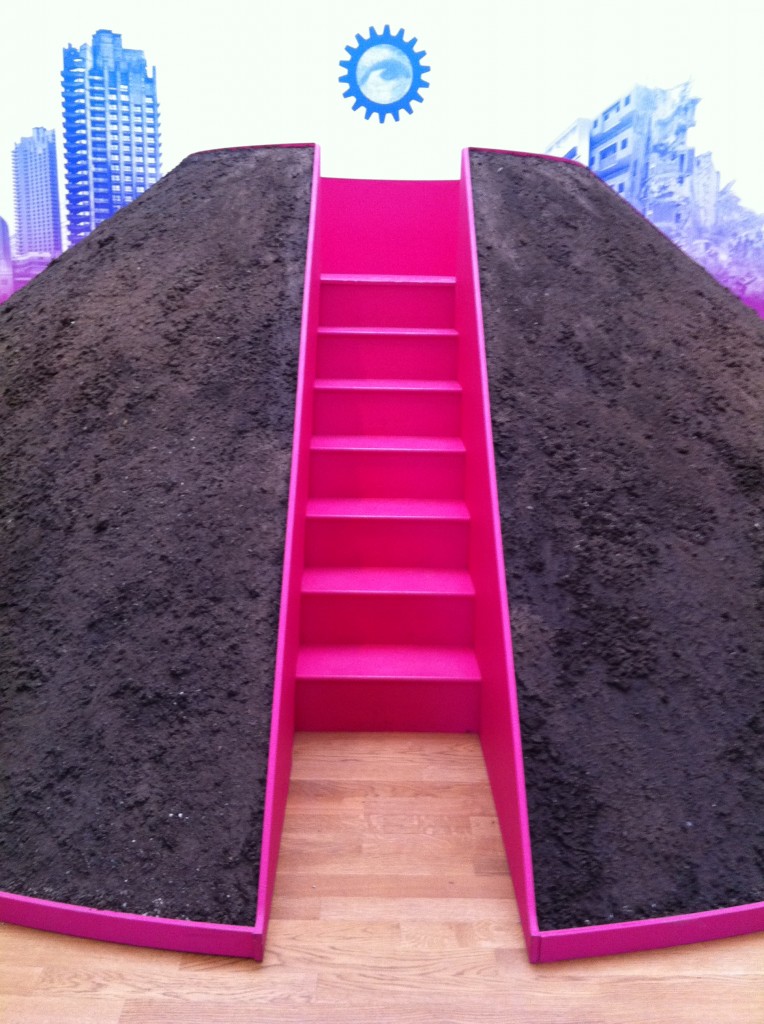 Professor Griffiths is developing new work to be exhibited in AmbikaP3 in February 2015 as 'Potential Architecture' – the arts practice of architects.
Kester Rattenbury has recently also been awarded the status of Professor reflecting her research in the areas of Experimental Practice in Architecture known as EXP. Amongst other work, she is engaged in the practice of written architectural criticism of contemporary and new practices.  Professor Rattenbury is regularly an examiner of practice linked PhD candidates.
ADAPT-r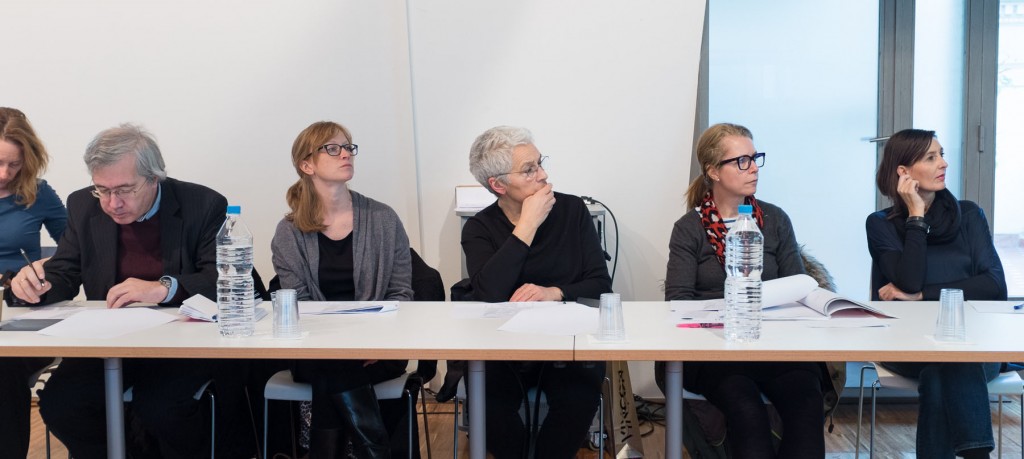 Westminster is one of seven partners in an International Training Network funded through the EU and Marie Curie, and the ongoing project of ADAPT-r will complete in 2016 with an exhibition in AmbikaP3 and Symposium. Professor Katharine Heron leads Westminster's engagement.  The ADAPT-r project enables 32 research fellows to be employed between the partners for periods of 6 to 18 months.  The majority of research fellows are engaged in practice based PhDs, and in addition each partner has engaged an Experienced Researcher.   At Westminster in April 2014, Dr. Maria Veltcheva (based in Rome) joined us for 12 months.  In October, Colm Moore (Clancy Moore architects based in Dublin) will start a 9 month research fellowship, and in January 2015 Sam Kebbel (KebbellDaish Architects Ltd based in Wellington New Zealand) will commence a 12 month fellowship.  Both Colm and Sam are enrolled at RMIT on their PhD by practice programme.  The latest appointment at Westminster is 18 month fellowship to Johannes Torpe who has a design studio based in Copenhagen specializing in product design and interiors.  Eric Guibert who teaches with Camilla Wilkinson at Westminster is embarking on a PhD by Practice at KU Leuven in Brussels with an 18 month fellowship.   More of the activity can be seen on the ADAPT-r website (http://adapt-r.eu), and this includes notices of conferences and publication, and invitations to participate.
Twice a year, the Exceptional Practice Research Symposium takes places alternately in Barcelona and Ghent.  These open events are generous in the spirit of shared practice, and include open examination/defence of a PhD in a public place – most recently Tom Holbrook in Ghent, and Deborah Saunt, CJ Lim, and Thierry Kandjee in Barcelona.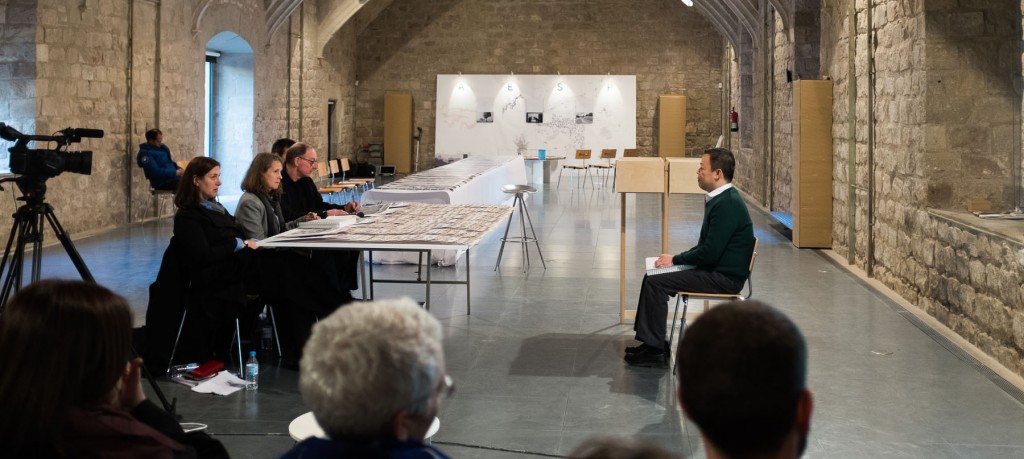 The ADAPT-r training network intends to disseminate and broaden the influence of the ground-breaking programme developed over 20 years at RMIT and designed by Leon van Schaik.  Professor van Schaik is a visiting professor at Westminster where we are developing a programme of PhD by practice within our current framework, and drawing on the international expertise developed through ADAPT-r.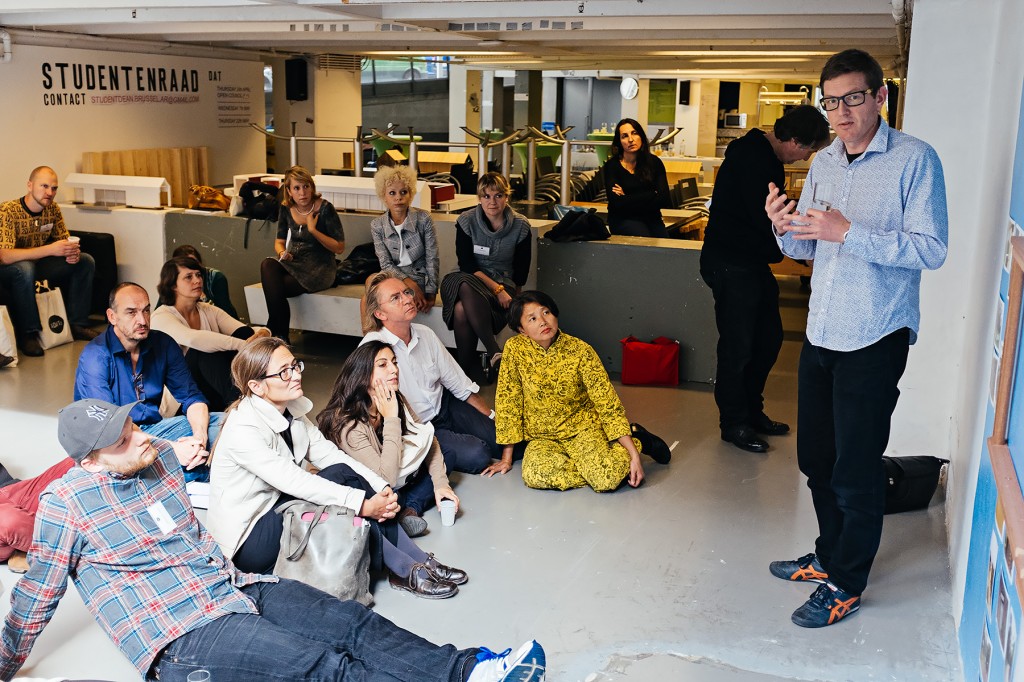 It is no coincidence that this area of research at Westminster is burgeoning.  We have multiple links with practice in central London, through the RIBA Part 3 course and with so many practitioner engagements in the Technical Studies Lecture courses and teaching in design studio.  We share practice research with the School of Media Art and Design, and we recognize the communities of practices that we share.  The Australians describe it as Venturous Practice, and at Westminster we are expanded the concept of Experimental Practice.
This project has received funding from the European Union's Seventh Programme for Research, Technological Development and Demonstration. Funding provided under Grant Agreement No. 317325
For further information go here <http://adapt-r.eu> or contact Kate Heron at K.B.Heron@westminster.ac.uk