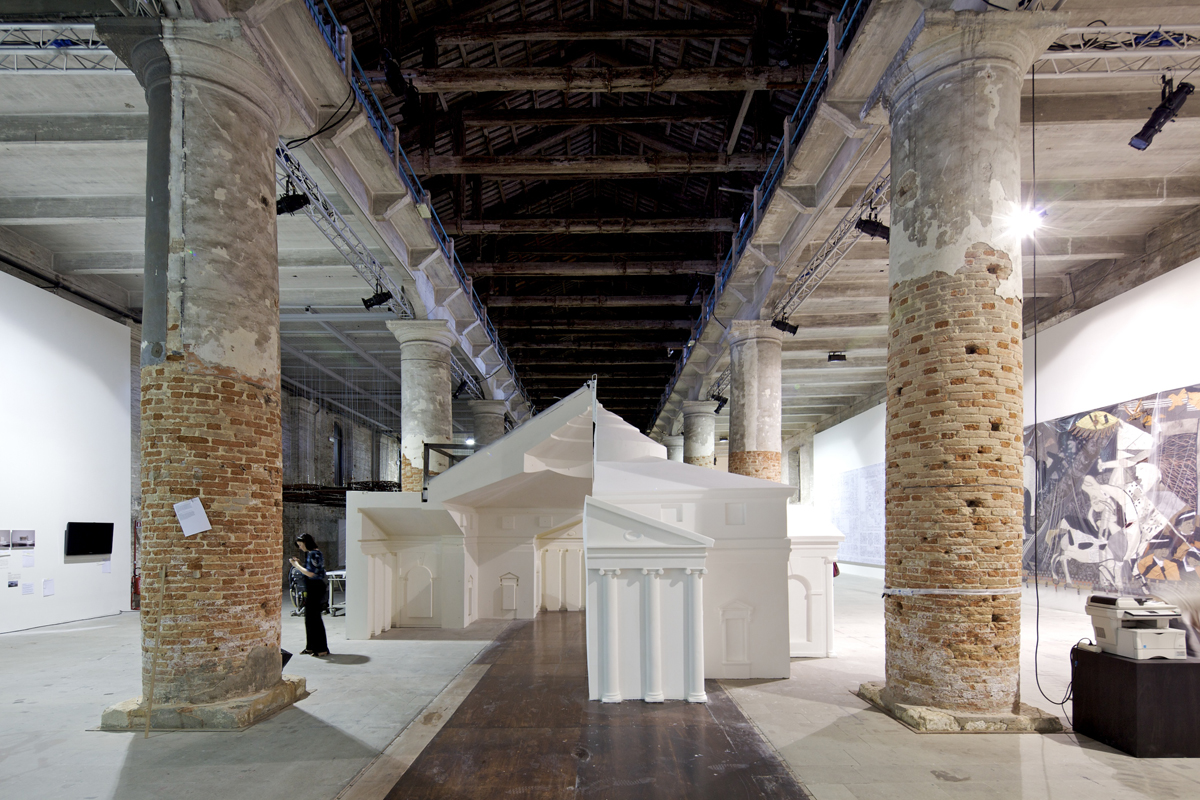 Sean Griffiths, member of EXP, is co-founder of the unique architecture firm FAT, who  contributed 'The Museum of Copying' to David Chipperfield's 'Common Ground', the 13th Venice Architecture Biennale this year. 'The Museum of Copying' it is a curated installation that explores and celebrates the idea of the copy in architecture, as a technique that establishes common ground and communicates meaning, often with surreal effects. Historically, copying was the means by which architecture was disseminated – it was the common ground of the discipline. Modernism however considered the copy the enemy of progress and an inauthentic dead end. This made the copy architecture's perfectly schizophrenic, evil twin, at once fundamental to its mode of production and a source of its inspiration, yet also its nemesis.
Sam Jacob, a director of FAT said: "There is a history of copies of the Villa Rotunda that have been important staging posts for architectural culture. We hope to extend this history and explore how copying something is, strangely, a way of inventing new forms of architecture. It also seems sweet to return a bastardised form of the Villa to its original home in the Venito."
The Museum of Copying comprises four installations curated by FAT. The centrepiece, 'Villa Rotunda Redux', is FAT's own contribution – a 5m high remake of Palladio's Villa Rotunda as both subject and object of architectural copying. It was made using contemporary fabrication techniques and in accordance with FAT's preoccupation with digital prefabrication. A spray foam cast was taken from a giant CNC'd mould of a quarter of the villa.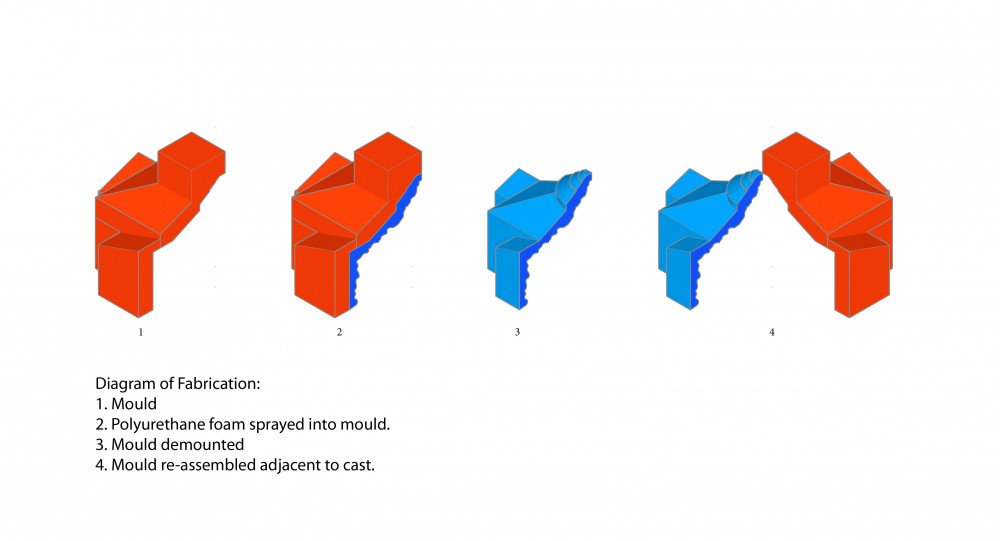 These two components – the mould and the cast – were arranged diagonally opposite one another, as two quarters of the Villa Rotunda, playing positive and negative and interior and exterior off against one other and exposing the process of their fabrication.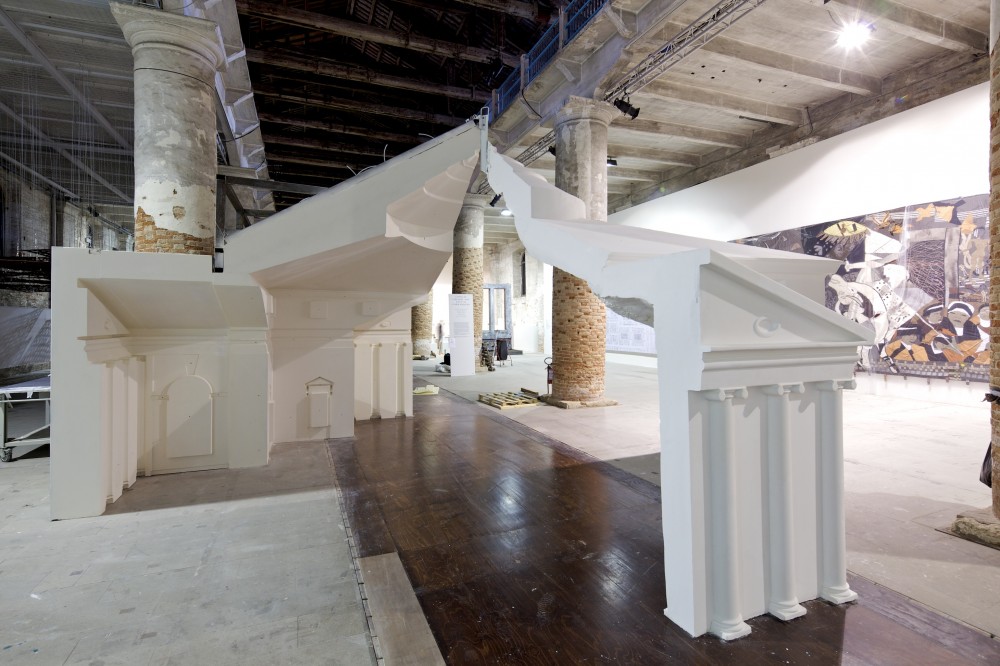 A Villa Rotunda mini-book made to accompany the exhibit is available from FAT's webite here.
In Ines Weizman's installation 'Repeat Yourself: Loos, Law and the Culture of the Copy', the function of copyright in architecture is investigated through examining the ownership disputes around Adolf Loos's archive when the author proposed to build a real size copy of the Baker House.
The Book of Copying is a publishing project produced by by San Rocco, comprising a library of volumes prepared by sixty invited architects each of whom produced a volume of photocopies related to a building typology.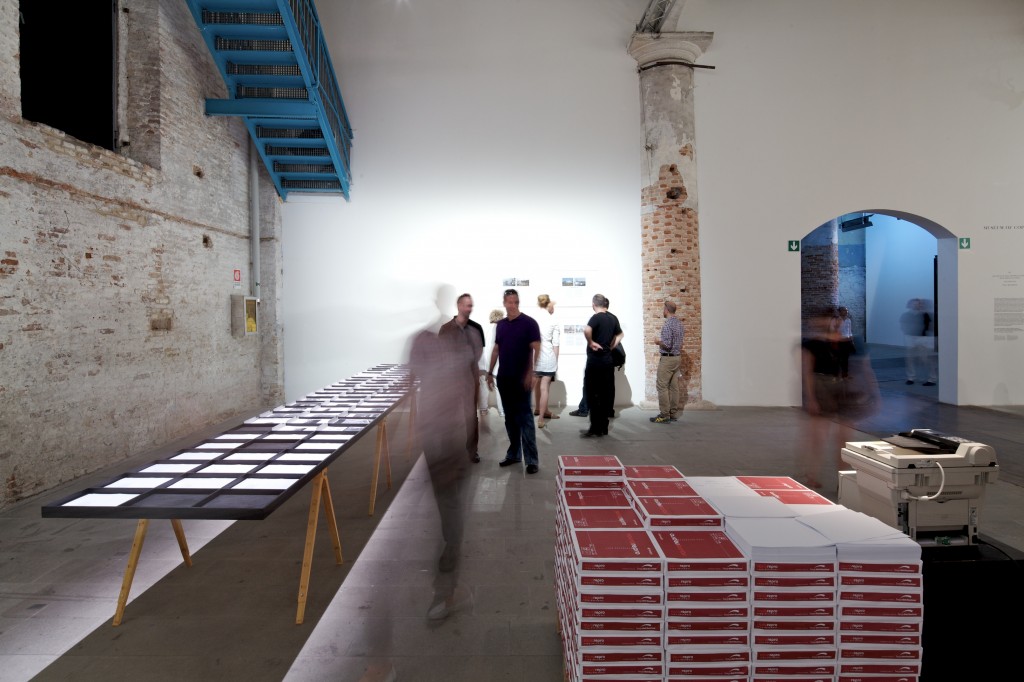 Invited architects include Andrea Branzi, Jan de Vylder, Ryue Nishizwa, Paul Robbrecht, Francoise Roche, Denise Scott Brown and Jonathan Sergison. Visitors are able to assemble their own version of the book into a Book of Copies by photocopying these photocopies.
Architectural Dopplegängers, a project by a research cluster at the Architectural Association in London, presents a series of examples of existing architectural copies and their originals alongside texts that explore the strange narratives of the copy.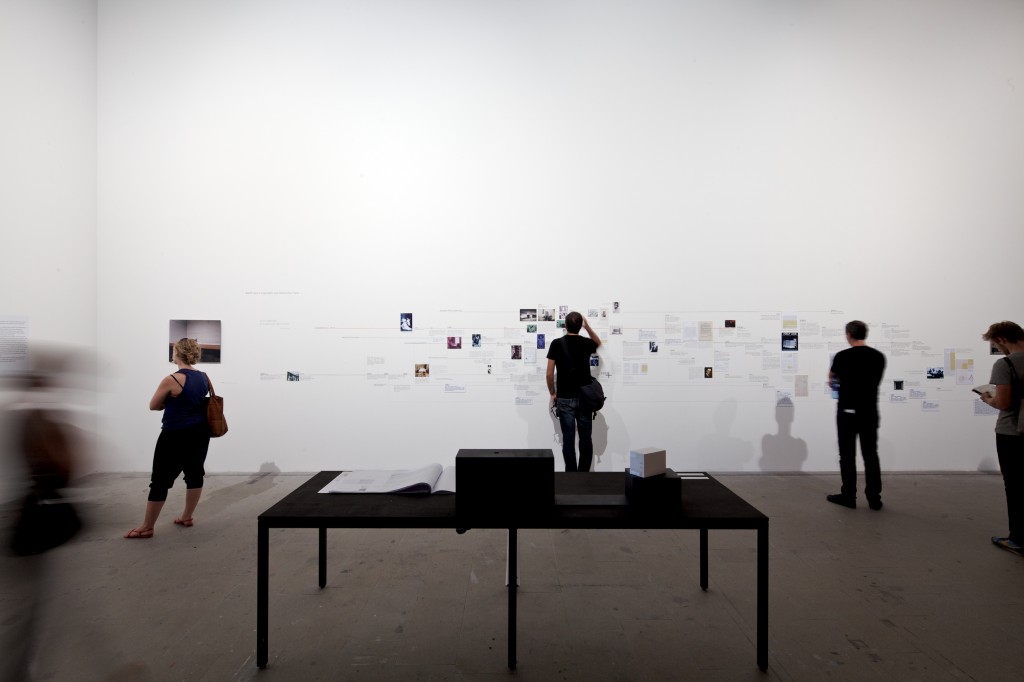 The four installations combine to make a polemical argument for copying as a creative and subversive mode of design practice.
Press:
http://www.archdaily.com/266893/venice-biennale-2012-fat-presents-the-museum-of-copying/